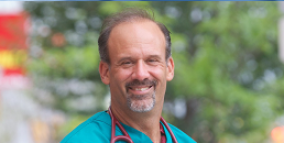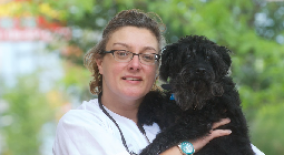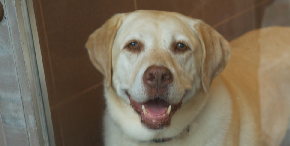 Dr. Mike
Dr. Mike Levine is the hospital owner and head veterinarian. Ever since he was a young boy, he had a great love for animals and this led him to pursue a career in veterinary medicine. He grew up in Toronto and always had pets at home.
He graduated from the University of Guelph with a Bachelor of Science degree in 1992 and then with the degree Doctor Of Veterinary Medicine in 1995. After 3 years of working in a small animal country practice he returned home and became an associate veterinarian at Wychwood Park Animal Hospital.
In 2002, he took over as hospital owner and administrator. Over that time he has made appearances on Canada AM, AM 640 and 92.5 FM radio and has been quoted in The Globe and Mail, The Financial Post and The Toronto Star.
When not busy caring for your furry friends, Dr. Mike loves spending time with his wife Jen and three boys. Dr. Mike also enjoys jogging, racquet sports and playing in a rock band in his spare time.
Dr. Roz
Dr. Roz Allen has been with Wychwood Park Animal Hospital since 2012. A transplanted Maritimer, Dr. Allen moved to the GTA after graduating from the Atlantic Veterinary College at UPEI in 2001. She enjoys medicine and a focus on behaviour and the human-animal bond.
Dr. Allen loves to travel and has been all over the world, including spending a few months in Mexico in 1998 on a NAFTA exchange for veterinary medical students. This allowed her to experience small animal, farm animal, zoo medicine and veterinary research from a different cultural perspective. She's forgotten much of the Spanish she learned but still loves authentic Mexican food.
When she isn't treating cats and dogs at the office, Dr. Allen has two cats, two dogs, three children, and a husband to take care of at home in Mississauga, as well as the occasional duck who begs for food at the door! She enjoys hiking with the dogs, reading and cooking. And driving her husband up the wall asking to bring more creatures home.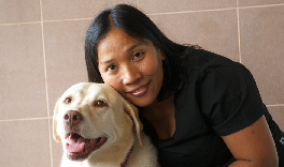 Sam
Veterinary Nurse/Technician
Julie
Animal Care Associate
Jackie
Client and Animal Care Associate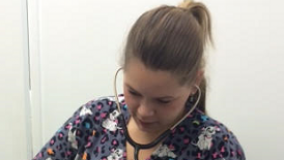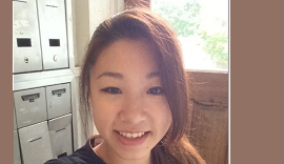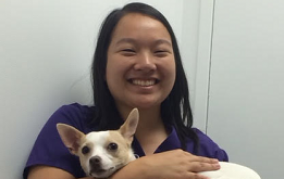 Genie
Client and Animal Care Associate
Michelle
Veterinary Nurse/Technician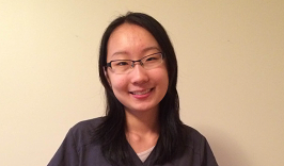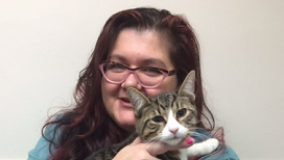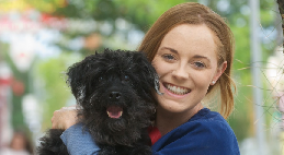 Joy
Registered Veterinary Technician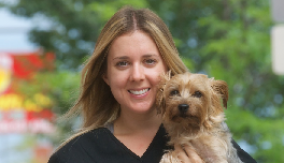 Kara
Registered Veterinary Technician Student